Help Writing a Personal Essay | 24/7 Assistance From Leading Experts
100% Confidentiality & Data Protection
3-Hour Turnaround Is Available
Any Assignment, Level & Subject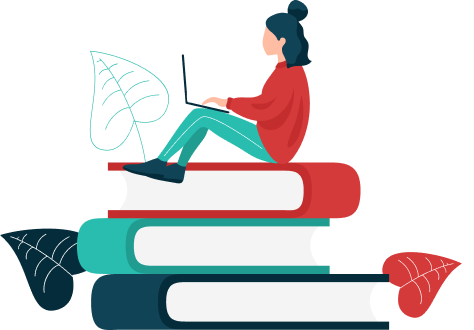 Extra Fast & Timely Delivery
Our extended experience lets us promise a perfect balance between high quality and speedy turnaround. Rocket-fast experts will deliver you a well-written personal essay in no time.

High-Quality & Original Papers
We deal with writing a personal essay for each client individually from scratch. Be sure your paper will be 100% original and meet all your instructions & our highest quality standards.

Degree-Holding Experts in 50+ Fields
Here are only pros with extensive field experience and excellent writing skills. We'll assign your order the most appropriate, who will cope with writing a personal essay professionally.
Our Best Personal Essay Writers – Pick Up Your Writing Assistant
Verified Holders of Degrees in 50+ Areas

Experts with 3+ Years of Writing Experience

Double Proofreading & Plagiarism Checking

Direct Communication with the Writer

14-Day Free Revision Period

Money-Back Guarantee
Top
Subjects:
Business & Management, Marketing
Top
Subjects:
Journalism & Mass Communication, Creative writing
Subjects:
Computer Sciences & Information Technology
Top
Subjects:
History, Law, Philosophy, Social & Political Sciences
Top
Top
Subjects:
Finance & Accounting, Macro & Micro Economics
Subjects:
Physics & Natural Sciences
Top
Subjects:
Literature & Philology
Top
Subjects:
Health Sciences & Nursing
Top
Subjects:
Engineering & Construction

Order Personal Essay Writing via the Form
There is nothing easier than ordering your personal essay writing. Fill out the form, clarifying the details of the paper you need – type, level, urgency, etc. Please, specify here as many details & instructions as required so we can customize your text as much as you need.

Make the Payment
Now, you are ready to pay for the personal essay ordered. Do it any way convenient for you. All payments in our service are 100% safe. After that, you get an email notification of payment confirmation and receive your Customer Area sign-in details.

Track Writing the Personal Essay Progress
Track paper writing progress via the Customer Area, chat with your expert or support manager directly, clarify order details, and ask questions. After receiving the finished file, request additional amendments if needed or simply place new orders.

Download the Final Paper
As soon as we complete writing a personal essay and Quality Department approves that it's flawless and 100% corresponds to your instructions, you'll receive a readiness notification immediately. After that, download the finished paper via your customer account.
Features of Writing a Personal Narrative Essay
It is a writing story about an experience and how it has influenced your life choices. It can be an analytical narrative, but it is always written from the perspective of individual experience. A personal essay has the components of a narrative story, such as an introduction, plot, characters, conflict, and conclusion. The only difference is that it is almost always a first-person story in which the author himself is the protagonist.
The reasons for writing such a paper can be many, from the inner desire to share experiences to the compulsory personal essay required by a university or college admissions. In any case, here you're in the right place, where the best writing experts easily cope with any task, providing top results at a reasonable price.
How Important to Write a Good Personal Essay for College?
When applying to colleges, it is crucial to have a student's grade point average, academic performance in the primary subject, and achievements such as participation in academic competitions, implementation of projects, and recommendations. However, according to studies, the competition for admission to the top universities in the country is growing every year, and two students with identical grades can apply for the same place. In this case, a personal essay for college is the only way to stand out from the competition.
Take it seriously because a well-written statement can significantly strengthen your position and even close some gaps, like a low GPA. Writing a college personal essay is a responsible task that should not be taken lightly.
Writing a Personal Essay Properly: Basic Rules of Structuring
Start with the determination of demands and rules set up by the institution or program requiring writing a personal essay. It may be various instructions to structure & format your paper, as well as content & reference requirements. There are also specific requirements, like the font and layout rules. But the main thing to understand is that your essay should still be organized and have a logical writing structure that consists of 3 points.
Start with the introduction.
This is the essential part of any personal essay writing. Here, you should draw readers' attention and motivate them to explore your paper carefully until the end. It can be a description of a significant incident in life having an indelible effect on you or even a joke built on the absurdity of what happened to you at some point leading you to such a decision.
Next comes the central part of your paper.
Depending on your writing purposes, you should state the main point here. E.g., argue your motivation if it is a personal college statement, or reveal your observations if it is a personal experience essay. In any case, you need to convince readers of your arguments' credibility and engage them.
The paper ends with a conclusion.
In this part of writing a personal narrative essay, you summarize the written above. You can also coordinate your conclusion with the paper introduction to make an even better impression.
Writing Personal Essay Without Mistakes
It is worth making a plan to ensure that writing personal essay is smooth. Writing your work should be approached with a solid reserve of time, so plan it wisely.
A month or more will be ideal because, during this time, you can clearly think over everything that needs to be written to identify what is worth focusing on and edit the finished writing.
Separate preparation stages
If you do everything in one sitting, you can not doubt that there will be mistakes, and you will be unsatisfied with your writing.
Determining the topic you will discuss is the key to successfully writing the personal essay. It should be one, maximum two, so as not to scatter attention to unnecessary details.
Equally important is the purpose of writing a paper. You need to understand what it is for and why it is essential. If it is a personal essay for college, you should argue your motivation to study there. If it is a personal growth paper, you should identify the key moments that became a turning point for you and build on them in your story.
Avoid This While Writing
There are some critical mistakes when writing a personal essay:
Writing a paper to please the officials – counselors, admission committee, etc.
Lack of a clear personal writing essay structure & formatting.
Overloading by irrelevant facts and extra details.
Plagiarism, including direct copy-paste of personal traits.
Lying and exaggerating your own accomplishments.
Always a Perfect Paper With a Personal Essay Writing Service
Writing an essay is not a trivial task, no matter how you view it. This work requires a lot of time and writing skills, which not every person possesses. Nevertheless, there is always a way out of the situation. The main thing is to know who to turn to for help. A reasonable solution, in this case, is to turn to a specialized service. Professional personal essay writers will help you with writing any paper, so count on them with no doubt.
And here are just a few examples our pros can assist you with.
Personal Reflective Essay
This essay describes, through self-reflection, the experiences of life, work, or study. By answering a few questions from our writer, we help writing a personal essay that will look like your paper.
Personal Narrative Essay
A personal narrative essay is a great way to share a story that, through your experiences, shows how you relate to yourself, others, and society at large.
Personal Statement Essay
In your personal statement essay, you will present your best points, whether you are a student and need this paper for college admission or a graduate student on your way to a doctoral degree.
Personal Experience Essay
It is an essay based on your personal experience of overcoming a problem that can serve as an example for others who have faced a similar challenge.
Personal Identity Essay
It is a personal identity essay connected to the unique story of becoming someone who answers the question through lived experience. Who am I?
Personal Growth essay
An essay can be part of a college application or stand-alone writing that shows a person's formation and describes their personal and academic growth through their experiences.
Our personal essay writing service has only the most experienced writers with degrees in 50+ disciplines, so it will be easy for them to write you a strong college personal essay. Also, you can count on comprehensive assistance in editing and structuring any of your personal essays. They can be written from scratch if you wish, or we can tweak your material.
Do not doubt your success and trust professional help writing personal essay.
Trying our professional writers at first?
Get welcome 20% off!