Why Do You Need a Catchy Title?
Selecting interesting essay topics and a title that is going to get the attention of the reader is not an easy task, but it is one that you need to get good at. A name is the first thing that any reader will see and it needs to be capable of making them want to read. Just like a newspaper's headline is written for effect, so must your own headline for your story. They call the headline a hook, and for a very good reason, it has to be able to grab the attention of anyone reading and draw them in.

A title that is boring is not going to effective in that respective. You have to think of an angle for your title that is going to really entice the reader and make them want to find out what you have to say on the subject.
But learning how to make a catchy name is not easy. Thankfully, however, we can provide you with a huge amount of help to bait your hook and draw that reader in. If you are struggling to write, be sure our experts know how to write an interesting essay!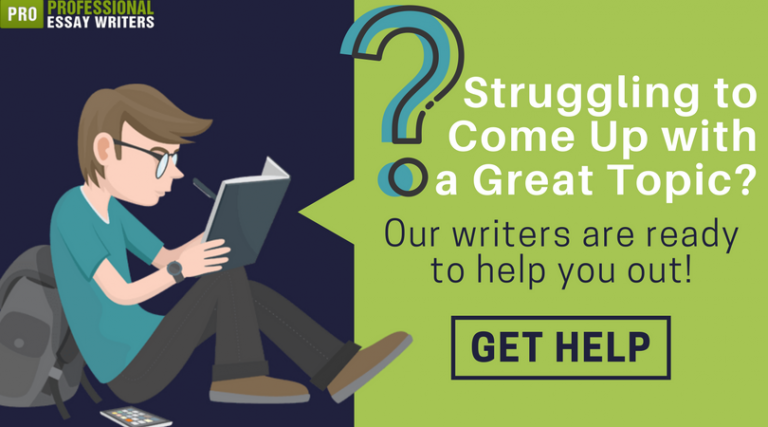 A Good List of Titles
One way to select an interesting topic for essay to write around is to simply look at suggestions for article names that people have already come up with. The following are some suggestions for different titles that you may want to write around:
Persuasive titles:
Not every kid should be given a trophy just for taking part
We are too dependent on technology for writing our assignments
School days should start at 6 am
Vaccination should be mandatory and enforced by law
Informative titles:
The effects of caffeine addiction
Poverty; effects on education
The risks of cosmetic surgery
Why procrastination is bad for you
Narrative titles:
Why I could not sleep last Thursday night
What really happened on my first day of school
Didn't we have a lovely day when we went to Margate
Up, up, and away in a balloon
Argumentative titles:
Obese people are meant to be fat
Removing Elephant tusks will protect them
Fathers should not be entitled to paternity leave
Being an only child is an advantage
Critical titles:
Why college football is important
The importance and value of street art
The life of HG Wells
Economic streaming for schools
Descriptive titles:
My worst nightmare
The worst teacher I ever had
My favorite place to visit
My best friend
Cause and effect titles:
Cell phones are good for relationships
The use of video games can boost reasoning skills
A long-distance relationship can cause distrust
The media bias can affect voting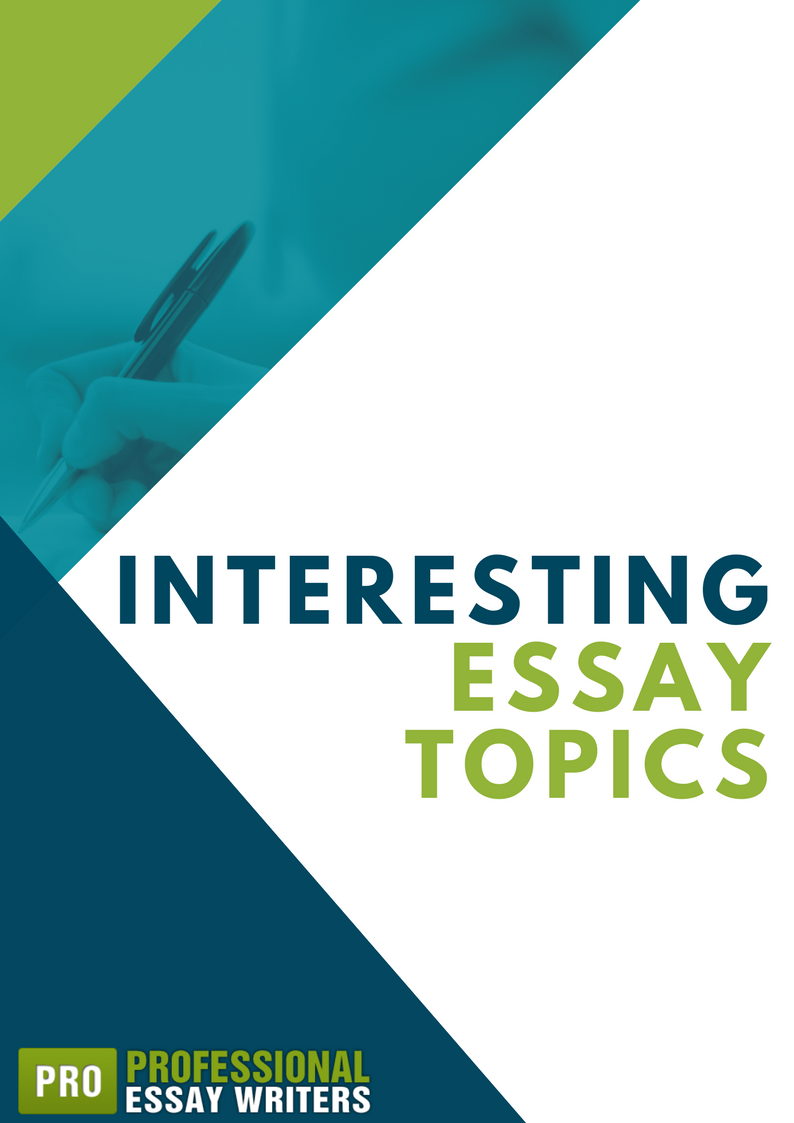 Selecting Interesting Topic for Essay
Essays are a very common assignment within any subject and at times you will be given a free hand to select interesting topics for essay writing. But finding a topic and text name that you will want to write around is not always easy. You should always consider the following professional writer's tips when you are tasked with choosing a topic to write about:
Your own knowledge; it will often be easier and quicker to write an interesting story essay about something that you are already knowledgeable in. However, you should still seek to stretch your own knowledge in something even if you already know a lot about it; don't just plump for the easy option.
What do you have an interest in? Is there something that you have had an interest in for a while and would like to discover more about? This will make the paper something that will get your interest as well as giving your reader something to read.
What sources do you have available to you? If you already have a host of information about say "global warming" then maybe this is something that you can write about so that you don't have to go searching for lots of new information.
Do
Choose something that everyone is currently talking about as it can make your task easier
Select a question that people don't have a clear-cut answer to
Select something of which there are many opinions
Select something that you are interested in
Don't
Choose something boring
Select something that has a clear cut answer that most people agree with
Select something that has already been done a thousand times such as gun control or abortion
Using a Title Maker
Another way to get some good ideas for your interesting introduction essay is to simply use a text generator. These work by you giving them some idea as to the type of document that you would like to write and the general subject area. The generator will then generate many different titles for you to choose from.
Even if the generator does not provide you with the exact name that you want to use it will often give you many ideas that you could adapt and modify to your needs. The list that the creative title generator for essay creates is often a great way to provide you with the inspiration that you need.

We Can Help You with Selecting the Right Titles for You
Our writers are highly experienced at writing papers at all levels within your education and can provide you with the specialized support that you need in any subject area. They will work with you to provide support with everything from selecting your specific title and topic area through to editing and writing your interesting essay. Learn also what is an optimal length here.
All of the help provided through our specialized services is guaranteed to be unique and error-free and is proofread and delivered on time. We also offer you a full satisfaction money-back guarantee through our highly affordable and reliable services.
So if you want help with your papers just contact our highly professional and affordable specialists here today.