How Long Is an Essay Supposed to Be?
Asking how long is an essay meant to be is like asking how long should a piece of string be. It is very much going to depend on what is expected of you. While you may be expected to write a 1-page essay in junior high you will find that as you progress through your education these expectations will gradually grow.
Most of the time, your tutor or professor will provide you with clear guidance as to what essay length they expect. Average essay length for most high school papers will usually be in the range of 3 to 5 pages with final papers usually requiring a little more work with maybe 5 to 7 pages. Being able to count a number of words or pages in your essay is important as you really should not be writing anything outside of the length requested. Entrust writing your essay to our professional essay writers, and you won't regret!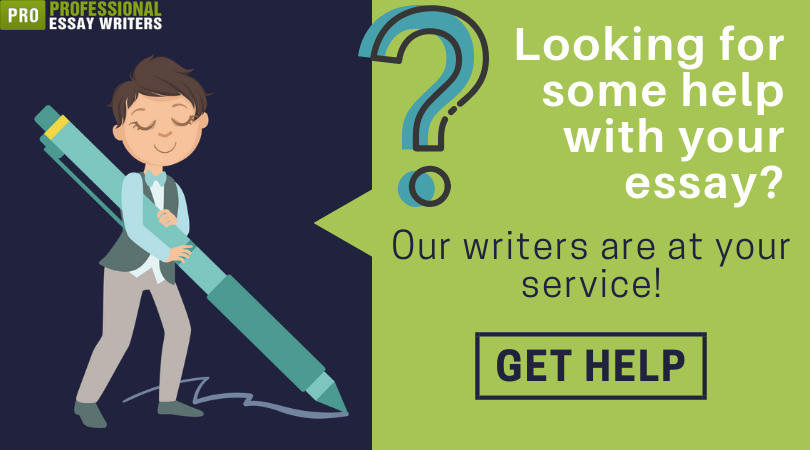 Can I Write Less Than the Required Number of Words?
The essay length is usually set to provide you with some guidance as to how much research you are going to need to undertake and the depth in which you will need to cover the subject area. Writing something that is less than the required length for your essay will tend to indicate that you have failed to cover the subject to the required depth and you are unlikely to get the grades that you are looking for.
Padding out your essay with filler, however, is not the answer to increasing your essay length. You should seek out additional points with which to support your thesis. Wasting your words adds no value at all to your essay and will also be totally obvious to your tutor. Discover tips on how to add length to an essay here.
Can I Go Over the Maximum Length Asked For?
Maybe, some tutors will allow some leeway such as +10% but you really should check with them before you submit work that is outside of what they have requested. Your essay really should where possible be within what they ask for. Typically an essay that has gone over length may have examined the issue in too greater depth or your writing may not be concise.
Even if a tutor allows you to overrun on the length of your essay they will still expect it to be written in a concise manner without filler. If you have just used fluff to extend your essay then they are likely to grade your work poorly; after all a longer paper means more of their time to read and evaluate and they will not want that time wasted.
Always ensure that you write in a concise manner so that you don't give the person marking any reason to mark your work down.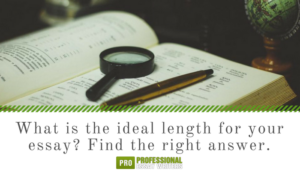 How Many Paragraphs Is an Essay?
Many students are taught the 5 paragraph style of writing an essay which is perfect for a single page essay. This looks very much like:
Introduction: introduce the subject and your thesis or argument
Body paragraph 1: Your first piece of supporting evidence
Body paragraph 2: Your Second piece of supporting evidence
Body paragraph 3: Your Third piece of supporting evidence
Conclusion: summarize your evidence and show how it proves your original thesis
This same structure, however, can be very much expanded for a larger and more in-depth paper. If you have been tasked with writing a larger piece such as 2000 to 3000 words or around 6-9 pages then you would break your writing up around:
Introduction: around 1 page
Body point 1: around 2 pages
Body point 2: around 2 pages
Body point 3: around 2 pages
Conclusion: around 1 page
Of course, you may want to add additional supporting points or change the structure if you have been tasked with writing a specific style of paper. Just remember that the length of the paper that you have been tasked with writing will provide you with guidance as to how in depth your work should be. Discover, if this anti-five paragraph essay opinion can be helpful for you.

How to Count Number of Words?
The word counter on your word processor may not be accurate, especially if you are using tables, bullet points, and another formatting within your essay. This is why you may want to use our essay length calculator to ensure that you are not exceeding what your tutor or professor has requested. Having an accurate measure of what you have done will help you to ensure that you meet the expectations placed on you and stop you from being penalized for exceeding their requirements.
Our tool is easy to use and will give you an accurate count of your words and pages as well as many other statistics around your essay, term paper or coursework assignment writing that may provide you with help to improve your writing.
We Can Help You to Meet Your Essay Requirements
Not every student has the time or the inspiration to write the perfect essay every time, but often your grades will very much depend on the quality of the essays that you submit. This is why you may want to use our professional essay writers and editors for help.
We have been around for more than 5 years and have provided support to students at all levels of their education from more than 200 countries. Through our pool of proven experts, we are able to provide you with help through a specialist that will hold a post-graduate degree that is relevant to the subject of your paper as well as many years of experience. They will fully understand what your curriculum is asking for and will be able to help you craft an essay of the correct depth and length to maximize your grades.
Our support is always checked for plagiarism and proofread to a high standard by certified professionals to ensure that there are no issues that are going to affect your grades. All of our help is delivered on time and covered by a money back full satisfaction guarantee.
If you need help to write a paper of the correct essay length just contact our specialists here today for a reliable support that you can trust fully.